in my flow outdoors
June 3, 2021
Cycling has become my favorite way of spending time after work and on the weekends, especially when the weather is good. It is my way of meeting new people, having the best of conversations, discovering and exploring places, getting fitter and stronger, enjoying nature and being outdoors. The perfect combination of so many things I enjoy! I don't think there is any other way to spend my time which gives me joy and benefits with respect to so many aspects of life.
I love rides that lead to or are beside a water body; canals, rivers, lakes, or the sea. The satisfaction of getting to the beach with my own 'human power' is unmatchable to going there in the train or driving there. Moreover, the Netherlands has highly developed cycling infrastructure and I am appreciating it more and more with each ride. Cycling highways, bridges, roundabouts, tunnels; beautiful routes connecting each city, everything is so well thought out.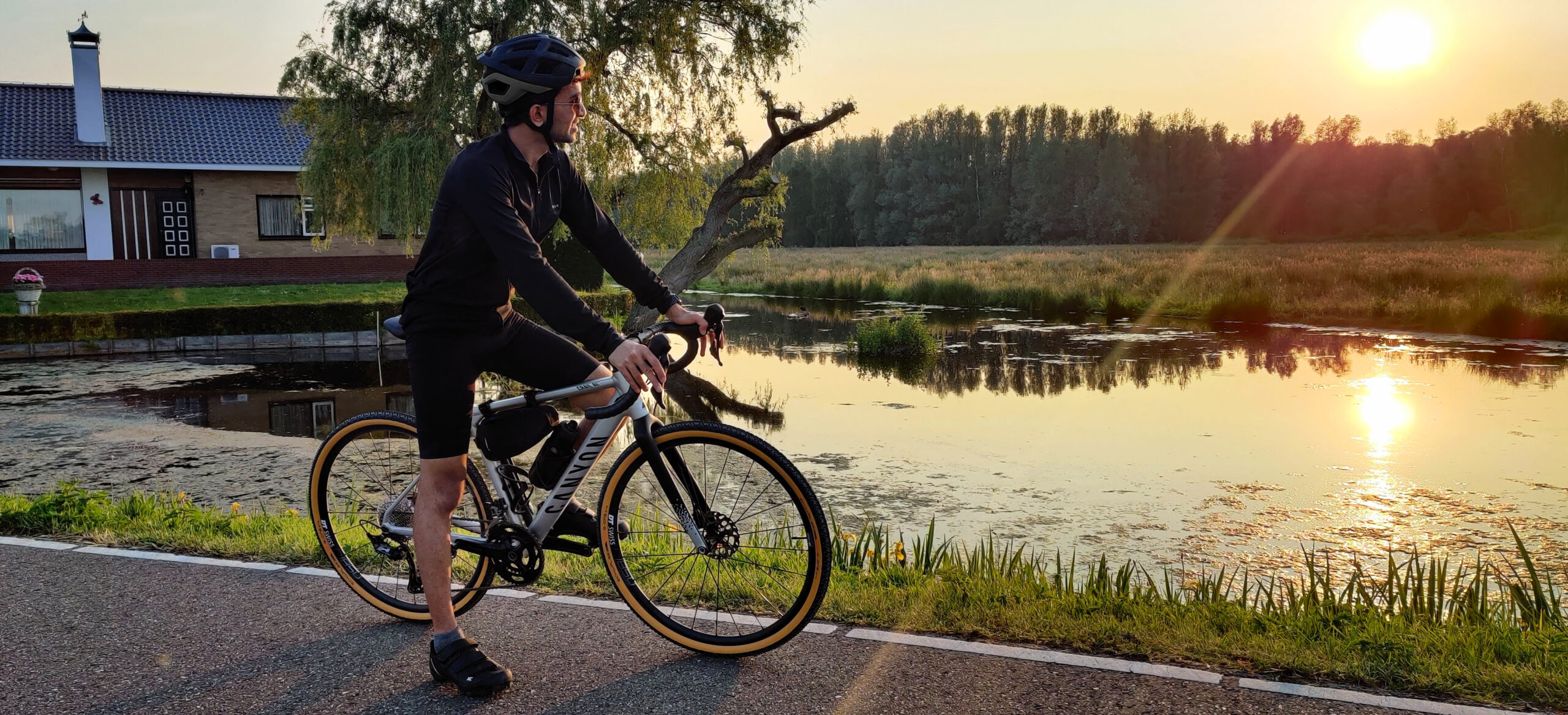 For the first time, I set a goal of cycling 400 km in a month and at the end of May, I see my Strava meter run up to 513 km! I feel very satisfied and wouldn't have spent this time in any other manner. I will continue in June with the same 400k goal and I will push for one 100k ride within that.
I recently got my hands on a wonderful gravel bike, an absolute dream machine. Unlike with the road bike, now I can go a bit off the road and check out some gravel/MTB trails here and there. Looking forward to a summer full of cycling, new buddies, and visiting new places!