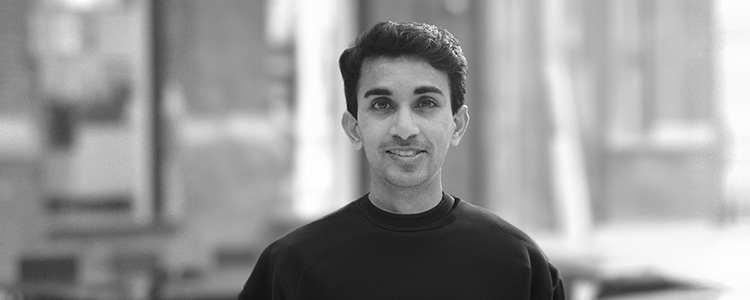 Hi! I'm Aman AD
…and this website is my work + life journal.
I develop (physical) products, make powerful visuals, and travel with my gravel bike, if I choose my top 3.
Scroll down to see my professional journey.
Functionality Designer at MMID, an international product development agency. Designing functionality of complex physical products is an ideal role for me.
The nature of projects at MMID is such that true impact is made and this gives me immense satisfaction.
I do smaller projects as part of my own company, xad. This includes a variety of clients for product & visual design.
Want to talk about an idea? Feel free to contact me.
Experimenting often with technology helps me improve my workflow.
Exploring VR and AI tools has been a side-quest and I'm always happy to share my practical learnings with people.
I like being connected with educational activities. At IDE TU Delft, I teach full day workshops on visual skills since 4 years and have had the pleasure to help out with guest sessions & career events.
I also assisted design drawing & product dynamics teachers for various bsc/msc courses in the past.
That was the latest. Dig into some ancient history below…
Graduated at KLM Royal Dutch Airlines
with an MSc in Integrated Product Design from TU Delft.
Conceptualized and digitally prototyped KLM's Hangar of the Future using VR as a tool.
I brought a design approach to a relatively conservative aviation industry and used VR to demonstrate the future hangar to stakeholders.
I was part of a team to design a new Blulocks Smart Bike Lock that sits inside the frame of a bike, locks the drivetrain, and alerts your phone if someone tries to tamper with it.
It is meant to retrofit inside any bike to make it un-stealable.
Check out my add-on self-leveling coffee cup holder for VW cars that I designed a couple years back.
Volkswagen AG filed a patent for it in 2020.
In 2018, I was introduced to the peculiar black alkaline water. Yes! Black in color yet odorless, tasteless, and extremely rich in minerals.
I designed the blow-molded bottle, labelling, and logo for Evocus H2O, now a popular name in stores across several countries.
Hitch is a Smart Security Tag that attaches to your suitcase/purse/keys and when you forget your belongings or you run into a pickpocket, your phone rings immediately. Useful, isn't it?
As a part of this budding start-up, I helped design Hitch V1/V2 and get it to market.
How did I enter the design industry? By first learning graphic design and co-founding Pixelworks to provide professional services to 50+ companies ranging from startups to a $100M enterprise.
I got the opportunity to do my thesis at National Institute of Design (NID) Ahmedabad.
I combined my interest in skateboarding and cycling into Skatebike, a human powered vehicle for last mile transport and leisure.
Before my thesis, I worked on another project at NID to design a signage system + street utility products for Vaishnodevi, a heritage site on a mountain in the north of India.
We designed directional signage, garbage disposal, drinking water areas, and other services for the 13 km trek leading upto the site with a footfall of 30,000 visitors per day.
From 2014-2018, I got my B.E. in Mechanical Engineering at BITS Pilani Goa.
At university, I was a part of a student team and several clubs and associations.
With Supra, a Formula SAE racing team, I worked in the Chassis team and foresaw Aerodynamics, CAD, and body panels design of our racecar.
I helped with various graphic design requirements and handled social media with 50k followers for Waves, one of the largest student fests in India with 120+ participating colleges.