here & now (archive 2019 – 2023)
February 01, 2023
"So what are you up to these days?"
Here I write every once in a while what I'm doing now. This helps me stay pointed in the right direction and spend my time wisely. I started this habit with writing something monthly but after 2020, it became relevant only for longer time periods. I used to have this as a separate page on my website but since in the recent years the updates became less frequent and only more relevant for myself, I decided to integrate it in my blog instead.
Q1/Q2/Q3/Q4 2023
I loved the pace of last year and looking back, I did check off my goals. There are some things that can be carried forward to this year but overall, I'd like to continue with this more relaxed pace of development while getting the time to enjoy the process, travel, and have social activities. I do have some other topics at the back of my mind but anything in addition to the below will be considered bonus.
MMID
This is a constant that will not change easily. After a couple years, I'm still learning more at work about design, engineering, and product development layered with softer/people skills all the time. I love the practical aspect of my role and the company culture has become an integral and important part of my life. I feel that I am growing with my role but I'd like to take some time this year to think about my longer term ambitions. It is always more difficult to think about many years in the future but I will try to get some insight from others and learn how I can do this better.
INDOOR + OUTDOOR CYCLING
At the end of last year, I have added indoor cycling to the mix. I find Zwift terrific with the outstanding ability it offers to train through the winter while keeping it fun due to the gamification and races. I'd like to use this for the first months of 2023 to train for the Ronde van Vlaanderen (tour of Flanders) which is so far the biggest cycling event I will take part in. I'm going for the 144 km route probably with a ton of (in)famous Belgian cobbles and climbs. Very curious how this will turn out. I do have another big trip in mind because cycling has been the most intense and fulfilling way of traveling for me! I am thinking about crisscrossing Germany all the way from the west to east and reaching Prague OR cycling to Copenhagen. Maybe another one could be to do a cycling + camping trip, for a weekend or such but I might also save this for later.
HABIT FORMING (BIG WIN)
I was using a self-created format called "zeven dingen (seven things)" along with friends (shared spreadsheet to be accountable) with the idea of setting tiny daily goals around which I want to form some habits or really get some things done. It is after more than 3 years that I took a break from it for a few months altogether but realized that all my daily goals were not affected. I was winning with journaling, working out, language learning, reading, and several other things. The idea was not to accomplish each goal each day, that wouldn't be practical; but to keep coming back to it enough and not taking a break of longer than a couple days from these habits. The habits I set out to form had been successfully formed apparently. Therefore, at the beginning of this year, I will evaluate of how it goes with my habitual goals without a written-down approach and if I really need it, I can always go back to the spreadsheet again as a fallback.
MEDITATION AND SELF-REFLECTION
This is one topic to which I didn't pay as much attention as I'd like to in the last year. I want to resume a more regular meditation and breathwork practice. I want to take more time to think about my life and personal journey rather than continue only because of momentum and surroundings. In accordance with that, I'd like to reflect and make some important personal decisions that help me in the long term. I'd like to spend my time more with such activities (physical and thinking) and explore some philosophical topics instead of consuming information mindlessly on the internet. The information consumption has been bothering me more and more and even though some of it appears to be productive, I have started to realize it is not good for my long term well-being. I feel too pushed by opinions, advertisements, propagandas, etc. and it leaves little room for myself to grow without being overly influenced and biased. This year, I will try to chase clarity to replace fuzziness and influence.
Q1/Q2/Q3/Q4 2022
2022 is a year of calmness and stability for me. I want to develop my depth of knowledge and experience rather than try too many new things. I'd like to continue in the direction I have grown into in the last couple of years, both professionally and recreationally. Below are some pointers that I will keep in mind throughout this year.
MMID
No question about this one, I continue with my role at MMID happily as ever. Gradually I'd like to grow such that I am comfortable at taking up bigger responsibilities and leading the team in some projects. I have set some personal development goals again and realized over the last few months that it is not about quantity of goals but mainly quality. I will have enough time during my career to develop on all the different topics I'm interested in and not everything has to be achieved in one year. This mindset takes some pressure off myself and allows me to enjoy the journey more.
VARIOUS CYCLING GOALS
Last year was a good one for cycling. I got some training as well as more traveling experience. This year I want to pursue some more challenging cycling-related activities. I have signed up for my first cycling group event in Arnhem called the 1K ride. In the summer, I would like to go for another week-long/longer cycling trip, possibly to Switzerland! Towards the end of the year, MMID will have a sports event and I am going to help organize the cycling part. Training as well as leading the cycling participants, a different kind of experience that I'm looking forward to. If I get a chance, I want to go for my first 200 km ride this year, so, another year of firsts in cycling!
NEDERLANDS
It may be true that I have become too relaxed about improving my Dutch. I can read and write, also usually listen quite well, but speaking still takes a lot of effort. I want to get back to push myself to the next level so I'm taking up the B1 classes at TU Delft and I have set a goal to pass the voluntary Inburgeringsexamen (Dutch civic integration exam) which is composed of various skill tests. It is not only about lessons and exams but I will actively try to speak more Dutch, especially with colleagues whenever possible and watch more Dutch movies. This is an important step toward true integration with the society and culture where I am enjoying my life.
Q3/Q4 2021
It has been more than half a year since I wrote a 'here & now' entry and now is the ideal time for this one.
In 2019, I kept up with my goal-setting and sharing once every month which worked out very well for exploring new activities, forming habits, and getting better at what I like.
I decided at the beginning of 2020 to slow down on this front and let my activities be more long-term in nature rather than trying to do everything at once. I have been happy with that decision. It has allowed me to form high-quality and long-lasting habits which I have delved deeper into. I feel more enriched with knowledge and more confident as a person when I talk about these. I am more deeply connected with these goals and some of it has become second-nature to my being. I'm satisfied to not feel the compulsion to change much about these goals and still feel as excited and motivated to pursue them. Here are the things I will focus on at least until the end of 2021.
MMID
I continue working at MMID which is my top priority and the biggest chunk of time spent. I have grown in the past year in various ways in relation to my work; improvement of knowledge and expertise, personal development and becoming a more confident designer/person, having more responsibility in projects and being more of a team-player, helping others in any way I can including some mentoring in the near future. Over the next half year, I will focus on several goals (both hard skills and soft) that I have set up at work. The idea is to focus on a few definite SMART goals rather than going all over the place trying to get better without intention or structure. I appreciate more and more how much emphasis and time MMID puts into personal development.
CYCLING / TRAVELING / FITNESS
At the time of writing this, I am just back from a cycling trip in France. It was the most intense, challenging, and rewarding traveling experience of my life. Along with 2 friends, I started in the south of Holland, crossed Belgium, cycled along the coast of Normandy, and after Le Havre inland towards Paris (~700k). It was a total of 8 days with 2 rest days in the middle and added to that we spent the final weekend in the lovely city of Paris. This is one of the most exciting features of cycling for me. That you can explore not only locally but literally get on a bike and go across countries. It left me with such an immense impact that I cannot wait to do trips like this again. In preparation to the France trip, I did some training rides like Delft to Amsterdam and back, and one from Delft to Antwerp. These kind of distances in the range of 100-150k now seem pretty achievable and I'd like to do more of these soon. I have spent many evenings and weekends training on the bike and I'm feeling stronger and fitter than ever before.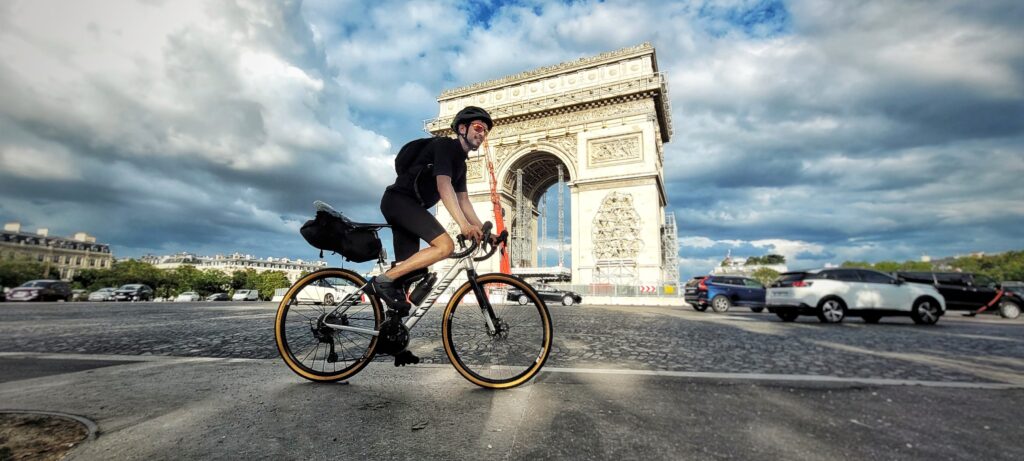 WRITING / JOURNALING
Writing has been my number one practice this year. It has given me a lot of insights into my own life, behavior, goals, and what not. I don't always journal everyday. But I do not usually let more than a couple days pass between each journal entry. Capturing my thoughts and feelings on paper (Notion) is ultra-important to me because for some things on my mind, only when I articulate them, can they become real. I relate to what Tim Ferris describes as the 'monkey mind' – the endless flow of thoughts and reactions to external agents that tries to sidetrack you from your main activity. I like to have a journal also because that enables me to 'capture' these monkey thoughts and carry on with my day focusing on what is actually important.
7 DINGEN
I'm extremely proud of having kept up the practice of 7 things alive for more than 2 1/2 years now. There have been a couple of hiatuses but during those, I have always found it even more important to get back to it. Huge credit goes to the incredible Veena Vijai who keeps me accountable for it. The practice is described briefly here if you are interested.
Q1/Q2 2021
As I sit down to pour my thoughts out on the penultimate midnight of year, I realize how fortunate I have been to go through 2020, as challenging as a year could be, with no real troubles. A few discomforts here and there, who hasn't faced those this year? Something I'm happy about is that I have managed to stay quite positive amidst the chaos, unwavering in a storm. An optimistic and proactive mindset got me through my goals for the year and I will continue to maintain this in the future. After 2 years of starting this practice, I'm glad to have been consistent with it. Here are my goals for Q1 and possibly Q2 2021: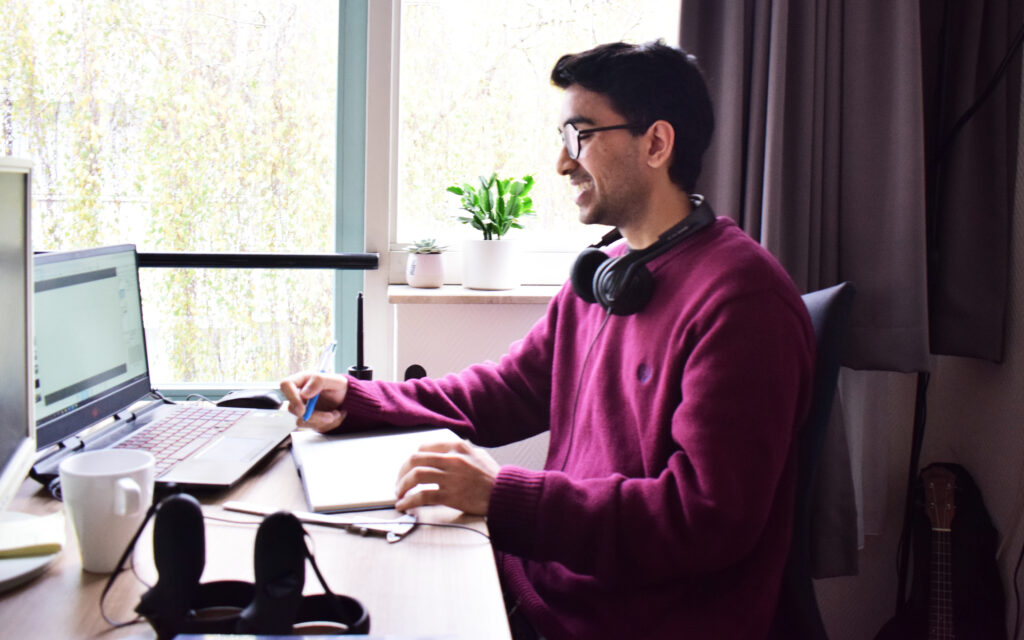 MMID
I am absolutely enjoying working at MMID. The nature of projects, the colleagues, the energy, it is all very much in line with my personality and ambitions. I have already listed down personal development goals at work so I won't go into details. But generally speaking, I want to focus on further improving some design and engineering skills that I am passionate about, develop soft skills by being proactive and learning from colleagues, and push myself to put my best effort into every project or task I take up. Happy colleagues and happy myself with concrete results will serve as a measure for work goals.
JOURNAL
I have been writing less and less as the last year progressed and I want to organize my thoughts more often. I (re)started to keep a journal last week and I will open it regularly from now on. Not only writing but skimming through what I've written at various points of time gives me an inexplicably useful perspective when I need it the most.
LESS SCREENS
Unspeakable number of waking hours are spent looking at screens and my fascination with VR doesn't help there. I will try to look away from screens outside working hours to ensure that I treat my eyes as humanely as I do the rest of my body. I will make sure that I wash my eyes every couple hours and do more refreshing eye exercises.
(SPEED) LISTENING
I have always been a fan of podcasts and audiobooks but I believe I have a lot to experiment with on this topic. In line with 'Less Screens', in place of consuming visual content, I find Listening to be an appropriate way to learn and explore people's perspectives while relaxing or say taking a walk. I see that there is a huge amount of content out there on all my topics of interest: design, engineering, management, psychology, sports, you name it. Instead of erratically consuming audio-bites, I want to be more intentional in what I choose to listen to and also learn to have a higher retention rate. I also want to train my ears more for speed (2x) listening and listen to more Dutch content to further acquire the language. As you can see, a lot to do here!
STAY ACTIVE
I think this one is on everyone's list. Staying inside isn't ideal for staying fit. Go for a walk every day, get those steps, do a calisthenics workout, ride the bike, run, kick a ball, throw a frisbee, etc. Whatever's possible while sticking with the regulations. Since the badminton and table tennis courts were closed, I haven't found myself too sporty in 2020 but now it's high time to switch gears.
LOOK INSIDE
I shared this little sketch online that gathered an unexpected amount of attention. I have been meditating and doing breathwork more regularly than ever before. In 2021, I would like to grow in this area and be more involved, have deeper experiences. I find this to be an indispensable part of my healthy and happy mindset.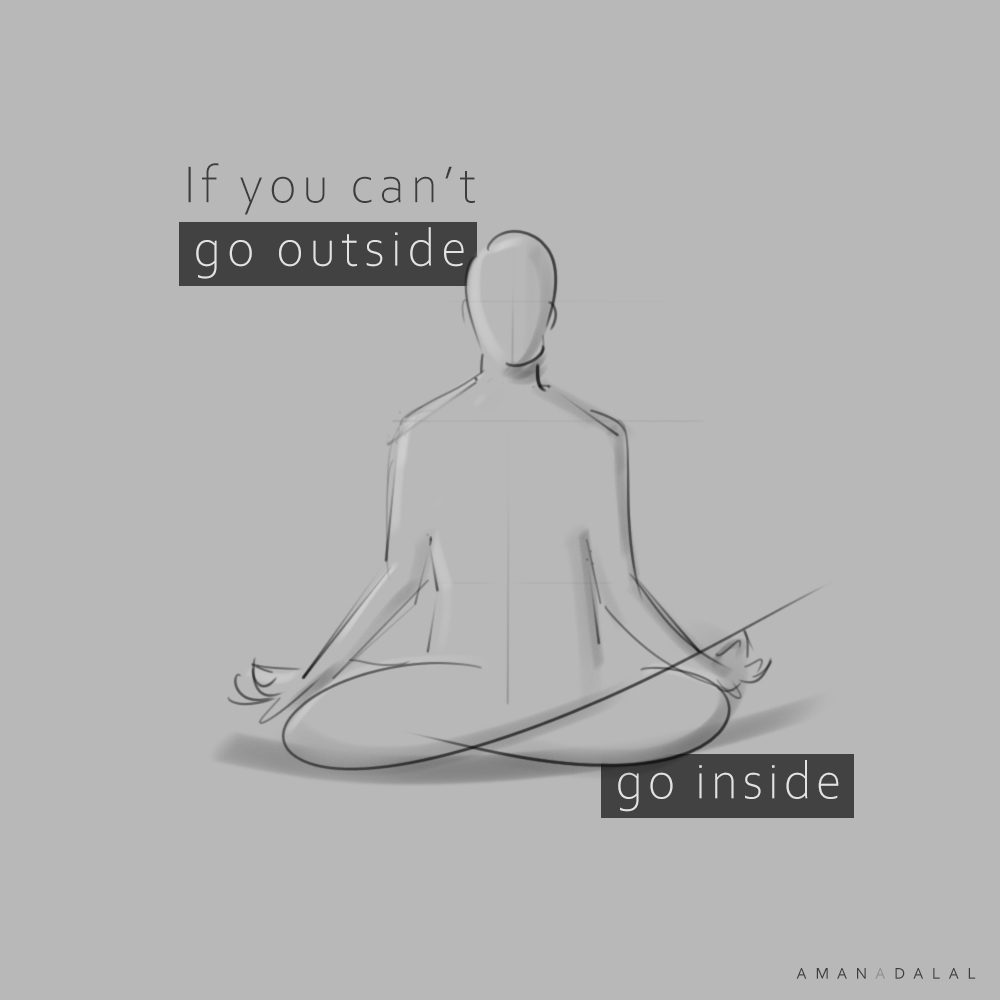 Q3/Q4 2020
The beginning of Q3 marked the end of my time as a master student at IDE TU Delft. In the first week of July, I defended my thesis with KLM on Hangar of the Future: Concept development using VR as an alternative prototoyping tool. It was an online defense and I was more than happy to receive a what I would call a fantastic grade and a ton of praise for my work. The results of my project can be viewed here. This followed an in-person presentation with VR demonstration at KLM and it was received very positively by my colleagues. After a month of break for moving houses and future preparation, I started as a Functionality Designer at MMID Full Service Design Team, Delft.
Now is the time for me to settle down, work full-time, and focus absolutely on my one role. I will dedicate Q3 and Q4 entirely at developing skills related to my job, serving clients, and taking on product development in full swing. At MMID, I am very excited about the valuable nature of projects, being around inspiring and fun colleagues, and the future of the company. I will contribute my best self to bringing new tools for design to MMID and learning from the best. Feels great to be back.
Ciao. Until 2021.
Q1/Q2 2020
This year, I decided to discontinue writing my monthly Here and now primarily because there wouldn't be much change in my schedule or goals in the first 6 months. I have started working on my graduation project which will last 20 weeks and will remain my primary focus and priority at all times. So for the first half of the year, it goes something like this:
KLM I am almost a month into my graduation project at KLM. The situation of working is quite new to me and I spent some time doing my research and getting acquainted with it. My office is at a KLM hangar in Schiphol and I am constantly surrounded by fascinating machines that fly hundreds of people everyday. I plan to work on this project until July, when I will have my formal defence and graduation ceremony. Since this project is more than full-time intensive, I have prioritized this over everything else for the coming months.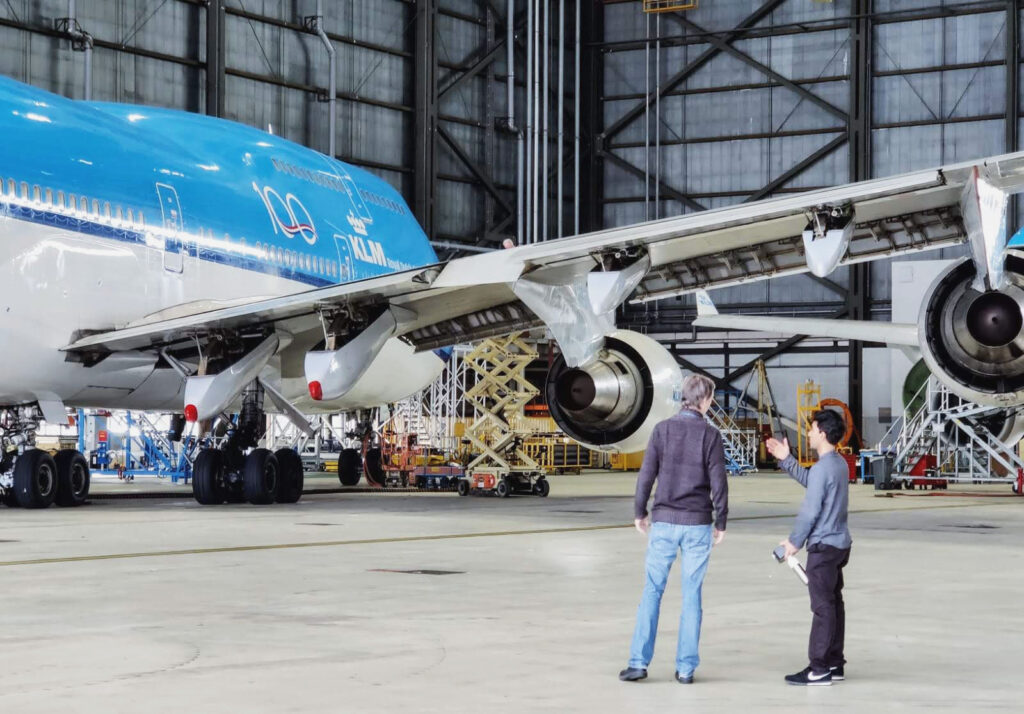 VR If you have been following my work/previous posts, you might have seen that since the past few months. I was experimenting to use VR in the product development process. I also already got the chance to apply it in different manners on two (freelance) projects.
Apart from being a learning opportunity, the projects consolidated, for me, that VR has practical applications and can be very beneficial in industrial design. In the coming months, I plan to use VR for my project at KLM too. This means that I will be spending serious time learning the application of Unreal Engine to design VR spaces and interactions.
DUTCH It's now more than 1.5 years that I have been living in Holland. I've got a fair command of the language but my pursuit to become fluent continues. Colleagues at KLM are extremely helpful by being patient enough to have all 'non-business' conversation in Dutch. I continue listening to the radio and podcasts to get my ears still more used to the sounds. I did have many 'moments' when I felt a breakthrough after a piece of smooth conversation and that feels wonderful. I look for more and more of these moments everyday.
CYCLING Cycling has always been a highly enjoyable activity for me. It is in fact one of the reasons that attracts me to the Netherlands the most. After trying out many different kinds of bikes (thanks to Marktplaats buying and selling), I got my hands on a fine road bike which I can use for decently long rides. As I have been doing for a few weeks, I would like to go on rides on Saturdays in the coming months. It would be nice to have myself trained enough for a much longer ride in the summer. When cycling far is not always possible, I am also developing a habit of running.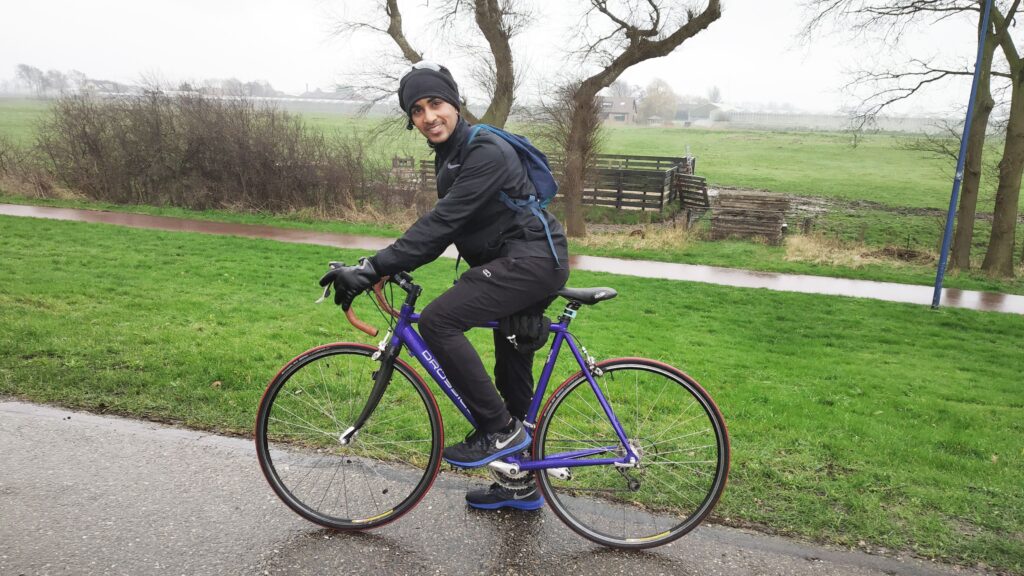 FUTURE A crucial task for the first half of 2020 is to figure out what comes in the second half. On the priority list is work, housing, and travel plans.
December 2019
How will I spend the last 30 days of this decade? Chances are, quite engrossed with work as the rest of this year, but certainly more relaxed than the past few busy months.
"Have yourself a merry little Christmas."Judy Garland
GRAD PREP Preparing for the graduation project – revisions in brief, setting up the team, arranging meetings, scheduling the months until July, all of this takes quite some time and effort. To make sure everything goes well in the first half of 2020, creating a strong framework is crucial for me. I will do this until the Christmas break. Within the break, I'll spend time reading up related topics and mentally prepare myself for the massive project coming up.
UNREAL ENGINE I will be using VR as a tool for my graduation project and it turns out that Unreal Engine will by very useful to already learn. Again, the winter break is timely to give me a few days off to put my hands onto the platform that is brand new for me.
THE NETHERLANDS I have been so engrossed in academics and work since I came to the Netherlands in August 2018 that I haven't really prioritized traveling around this beautiful country. I want to buy train day passes for at least 2 days during the Christmas break to visit cities and small towns alike, the names of which I've heard all throughout the last year. This is also a great opportunity to practice my Dutch in places where people (hopefully) don't speak any English, though that seems quite difficult to find in this little country.
AMONG OTHER THINGS Elective courses, Fridays at MMID, teaching assistance, freelance weekends, etc. have become a part of my regular schedule and I am still enjoying the hustle very much.
November 2019
This month I want to step back and look at the wide picture of what I'm doing and the decisions I'm about to make that'll guide the structure of my coming months and the next step of my career. To facilitate this, I want to cut down the tasks on my plate by one notch and have more time to think about where I'm going.
"Generally, there is a lot of truth value in stepping back, observing, then logically generalizing the extremes of what you see."Criss Jami
SKETCHING ELECTIVES I'm incredibly excited to start two electives – Drawing Techniques for Presentation and Computer Sketching as a part of the 6th quarter of my master course. It'll be interesting to explore these topics while also still assisting another sketching course with the same teachers.
QUEST After a long time of watching Nicholas Baker show how VR could be used in the design workflow, I finally bought in. An Oculus Quest found its way to my hands and I'm looking forward to spend a few hours every week in the virtual white space of Gravity Sketch. My first impression from all the research I've done and the experiences I already had in the first week is that this technology has a tremendous potential in the design field but must be used consciously. I will dive more into it and trek over the learning curve before I decide whether to use it into my design process.
GRAD PROJECT I want to reach a decision regarding my graduation project by the end of this month, get the concerned people involved, and receive at least an informal go for it. As there are many parties involved, I cannot be sure that this will be achieved but I will devote considerable energy into making this happen.
WIM HOF Winter is here and like last year, I want to make myself stronger and more able to withstand the cold. I will do this by practicing breathing techniques as shown by Wim Hof in combination with cold showers.
OTHER THINGS Working Fridays at MMID, freelance assignments, practicing Dutch, trying to keep up an active lifestyle, among other things are carried forward in November from the last few months.
October 2019
The last 4 weeks were easily the busiest days I've ever had in my life. I'm glad how they turned out to be as I learnt plenty of practical lessons on time management. September went quick but October wouldn't wait. Though the number of things I'm involved with remains abundant, I wish to plan some moments to relax between the constant flow of work.
"The time to relax is when you don't have time for it."Jim Goodwin
TEACHING I have been assisting design sketching and product dynamics courses for a month. I realized that I learn more deeply when I am responsible for teaching it to someone. Spending 3 days a week on these courses has given me a great opportunity to revise some engineering topics and practice sketching.
DUTCH B1 This quarter, it has been difficult to catch on with the pace of the Dutch course. With hundreds of new words being blasted at me every week, I feel the need to spend more time to prepare for the lessons and revise past ones this month. It is a time-demanding task but is absolutely necessary to reach my proficiency goals for the language.
IDE ACADEMY Along with two fellow students, I conducted the 3rd edition of our Graphic Design workshop for 60 master students in the first week of October. I could see that the structure, composition, and imparted learning from the workshop went up every time we did the workshop and we are pleased to receive positive feedback and rating for the it.
DESIGN CONSULTANCY PRACTICE This course I started last month has left me startled as I discovered the plethora of nuances behind running a consultancy. The business side of design is something I am yet to explore and my group-mates who study Strategic Product Design facilitate me to do this.
GRAD PROJECT It is only after 4 months that I would start my graduation project. It is quite a big deal as this is not only an opportunity to freely do what I want but will also give a significant push and direction to my career. By the end of November, I'd like to come to a decision regarding where I would do this project and under whose mentorship. I plan to do some groundwork this month.
MMID I'm happy to say that I continue to work at MMID every Friday after the end of my internship. It is a bonus that I get to go there on the best day of the week. Moreover, I'm glad that I will not lose touch with my colleagues over the next months and still be a part of MMID.
AMAN A DALAL D&E Finally I got around to registering as a company last month. This allows me to work in the Netherlands for clients and make invoices but comes with the added task of filing my VAT/BTW and income tax. These are untrodden grounds for me and the fact that all the information and communication is in Dutch makes it slightly challenging. I will, however, deal with this and set things right by the end of this month before my first VAT declaration deadline.
September 2019
September is the month of change. I have a couple of extremely busy weeks wherein I will be handling the internship, teaching assistant jobs at the faculty, freelance work, Dutch classes among other things, sometimes all of them in one day. I have taken plenty of tasks on my plate and I am absolutely aware of that. I will make sure that I am not doing these things just to get over with them. Enjoying every block of time I spend on an activity and making the most of it is more important to me than getting a lot of things done and dusted. These words by Joanne Tombrakos might inversely apply to my situation and I will keep in mind that I should focus on what I'm doing rather than thinking about what comes next.
"Multi-tasking is great in the kitchen when you are trying to time the chicken to be ready at the same time as the potatoes. But do not assume it is a great way to manage a workday."Joanne Tombrakos
MMID At the end of the second week of September, I finish my internship at MMID. I found it to be a densely packed learning experience as well as got the opportunity to contribute quite a bit to projects. I feel hugely satisfied by the way I spent my time there and want to continue my relationship with the company.
BACK TO IDE I started the second year of my master and chose to keep the courses to a minimum for the first quarter as I got the opportunity to be a teaching assistant for two courses – a bachelor course on product dynamics and a master course on product sketching. I will be spending a majority of my weekdays in the workshops, lectures, and classes for these courses while also spending my weekends preparing for the same.
DUTCH B1 If you glanced through some of my past monthly updates, you might know I've been learning Dutch actively for a while. While I cannot say I am anywhere close to fluent, I feel that my comfort level with using the language is rising with time. I've been exposed to Dutch for more than a year now and I would like to be able to understand most of it and have regular lunch-time conversations with colleagues at the end of my next one year in Holland. This month, my exposure to Dutch is at the maximum as I am following a B1 course, assisting an engineering course in Dutch, have a student job where I interact with people who only speak Dutch, watch a video a day and listen to a podcast and radio in Dutch! All this effort would pay off at some point.
FREELANCING Freelance projects have been going on for a few months on the side of my main focus. These will keep me occupied in the evenings and weekends of September as well.
August 2019
August is the month of prioritizing what's most important.
"And that is how change happens. One gesture. One person. One moment at a time."Libba Bray
MMID I couldn't have imagined anything better than the opportunity I have got to intern at MMID. I felt right at home since my very first day at the office and have been enjoying every bit of working there. I want to focus most of my effort in my day-to-day work, learn as much as possible, and contribute to all the projects I will be a part of during the month of August. I am doing my best to be proactive in taking up projects and being a significant member of the team.
BRUSH UP I want to spend some time to brush up my mechanical engineering subjects and pick up topics that I have been out of touch with for a couple years. I believe this will massively boost my ability to design more comprehensively. This will also serve as a good revision as I will be a teaching assistant for the TU Delft IDE bachelor's course Product Dynamics starting next month.
CYCLING In the beginning of this month, I got my hands on a beautiful Merida crosscountry bike. I would like to spend a part of my weekends to tune it and take it out on long rides around South Holland.
July 2019
This is the month of new beginnings and here is what I will be doing.
MMID I start my internship as a functionality designer in the second week of July and this is my sole major activity of the month. The work environment, the people, and the responsibilities will be different than what I've had as a master student or as a freelancer. I am looking forward to it with an open mind as this is my crucial stepping stone to the practice of consultancy design.
FREELANCING On the weekends, I have planned to do some freelance writing as well as design work. This will keep me active and involved throughout the summer.
SKETCHING AND WRITING I want to put time into sketching the places I visit and writing about my day-to-day experiences that stand out and teach me something. For this purpose, I will keep a small diary and A6 sketchbook with me at all times.
June 2019
The goals for this month are straightforward as I will hit the finish line for a quite a few things.
BLULOCKS WRAP-UP It is the last month of the quarter and for this project. I will be putting most of my time into prototyping, documentation, and the video presentation for this project.
DUTCH A2 WRAP-UP The Dutch A2 course will come to an end in the third week and I desire to keep the practice going by listening to Dutch podcasts, watching videos, and talking to friends in the language. I realize that my recognition and understanding of words has increased steadily in the last month and I wish to carry on.
MMID INTRODUCTION As I start my internship at MMID next month, I am supposed to make a movie to present myself. For this, I want to bring out the camera to my work and meetings to document them and I will put aside a weekend for dubbing and editing.
May 2019
April went so quick that I am already a week into May realizing that I didn't set time aside to write my goals for this month here. Better late than never, here are things that I would like to focus on in May.
BLULOCKS We made some progress in prototyping various functions of our concept for this project. Some of it proved to be extremely challenging and still is. I would like to devote most of my time this month to get the integrated bike lock working and push it up through the technology readiness levels along with my team.
BLENDER I came across Blender after a long time as my teammate, Lars, was pumping out render after render and neat animations in Blender for our project. I am also intrigued by such a great software being open source and am going to give it a shot by following some tutorials.
REFLECT I would like to put some time into writing down my thoughts about design and engineering; what I believe in, which aspects fall under my interest, what I could learn and get better at in the near future.
DUTCH A2 I'm happy to have passed my Dutch A1 course and have already begun with A2 in the end of April. I made my first presentation in Dutch during the first week of the new course and it went very well. I'm looking forward to the classes and getting more conversationally fluent.
April 2019
This is the month of assignments and deadlines as the third quarter is about to end. However, there are other things as well which I look forward to this month.
MMID This is the most interesting and important outcome that came out from last month. I got the opportunity to intern as a functionality designer at MMID this summer. MMID is an integrated product development consultancy based in Delft with three more offices in Germany and a brand new one in Providence. I have drooled over this company since the week I came to Delft and finally getting a chance to intern with them is a very big deal for me. Though the internship starts in July, I am already pumped up to sort out my goals for the internship and make an introduction video of myself.
THE DELFTSE METHODE I finish my Dutch A1 course in the second week and I don't think I've had enough so I will continue with A2 lessons right after.
BLULOCKS The Blulocks project on making an integrated bike lock will continue to take up a major part of my time this month. After tweaking the assignment given to us quite a bit, we are finally onto ideation and making quick prototypes to test mechanisms and functionality along the way. I'm looking forward to find out what we make of this challenging design brief.
March 2019
February demonstrated how short it was and it's already time to write what I have in mind for March.
BLULOCKS As a part of the course Advanced Embodiment Design, I have the opportunity to work for Blulocks, a company which makes bikes with integrated locks. As I've always been a big fan of bikes and their working, I'm really looking forward to some hands-on project work.
THE DELFTSE METHODE It has been a couple of weeks since I started taking Dutch classes. The format comes with lessons and tests twice a week and a whole lot of self-study. It has been going fantastic till now and the most fun part is the absolutely-no-English classes where we talk with the teacher and fellow students in het Nederlands.
ZEVEN DINGEN CONTINUES The zeven dingen (seven things) practice from February was successful in keeping me on my toes to chase the habits I want to form and things I want to get better at every day and I plan to continue doing it this month as well.
IDE BUSINESS FAIR I couldn't be more excited to meet and network with design firms at the IDE Business Fair this month with a solid hope to work for one of them in the near future.
February 2019
This month started with a lovely little semester-end break which is just the calm before the storm. However, It is perfectly positioned for me to get some critical work done right away.
AMANADALAL.COM Yes, this very website was created in the first week of February; a mini-project for me.
YES!DELFT This is about the <secret> internship I've committed to with a <secret> YES!Delft startup to make this semester even more busy than it already was. I'm up to the challenge to give my all in!
OTHER TU DELFT WORK I write once a quarter for tudelft.nl about my experience here as an international student and I'm teaching the second installment of our graphic design workshop at IDE Academy on 27 February.
SUMMER INTERNSHIP The search for a fitting yet challenging summer internship in The Netherlands begins! (if you're an employer and like my work, please head over to the Contact page)
FLUENT DUTCH I have been in The Netherlands for six months now and I've picked up Dutch fairly decently in the time. Now, it is time to get serious and hence begins the goal of becoming fluent in Dutch in the next six months with a 10-hour/week course at the TPM faculty. Everything is possible.
ZEVEN DINGEN Having many habits to form and goals to achieve, it is important to organize and keep a track. I do this using Google Sheets shared with a few close friends who have similar ambitions and thus we keep each other accountable. Here are my top seven things (apart from work and academics) for February:
• Jump rope (everyday)
• Calisthenics workout (5/7 days)
• Wim Hof breathing (everyday)
• Sketch (everyday)
• Read Dutch (everyday)
• Read non-fiction (5/7 days)
• Cold showers (everyday)
ADVANCED EMBODIMENT DESIGN Last but no way the least, this is the biggest master course for this semester. It has been said to be twice as hectic than Advanced Concept Design. The reason I'm excited for it is that it includes a lot more prototyping and hands-on work.
January 2019
I'm back to Delft after quite a long and beautiful Christmas break in Paris. Refreshed, relaxed, and pumped up for the new month and the new year. Here are the things that I will work on this month.
ADVANCED CONCEPT DESIGN The final run of the Advanced Concept Design master course at TU Delft. I'm working on a project with Volkswagen Wolfsburg, the presentation and report deadlines of which lie within the last week of January which means a lot of SolidWorks modeling, KeyShot rendering, and 3D printing is on the way.
AFTEREFFECTS For the same project, I have got to deliver a video presentation. I'm looking forward to put Adobe AfterEffects to use for the first time and learn along the way.
SKETCH A DAY This month does mark the end of my beloved drawing classes by Mark Stypesteyn. However, I have decided to continue to strive and improve everyday by taking the time out to sketch atleast once a day.
CALISTHENICS The vacation has set me back by 15 days in my exercise routine and it's time to get back on track.