pedaling away my limits
October 13, 2021
Seeking a challenge
After taking the train from Delft followed by a gigantic ferry, I, along with two friends, started cycling in Vlissingen (south of The Netherlands). We stopped for a nice lunch and waffles in the city center of Brugge and made our way to the historic city of Dunkirk until evening. All went well without stress or delays. I had cycled similar distances for training in the past couple months so I felt pretty confident throughout the ride. What I was not completely sure about was doing that 120k, 5 more times in the same week! I had trained before for 100k rides on the weekends when I could rest the next days or even the complete week if I wished to. But I knew that this trip was going to be different and much more intense than that. I was thrilled about the idea and was up for a good challenge.
The next morning in Dunkirk started with the perfect breakfast consisting of home-made fruit jams and fresh butter and cheese from the farm, provided by our French host. A nice hour long conversation in semi-English/German/French. Two of those languages that we didn't speak but surprisingly we understood each other rather well. Not all was jolly because there were flash flood warnings in the area and I was seriously reconsidering cycling back to Holland having seen not so long ago the disastrous consequences in parts of Belgium, The Netherlands, Germany, and Switzerland. However, we looked out the window, had a positive vibe and did some research about how bad the day could be. We adjusted our route such that it passes more through towns and cities rather than the country-side so in the worst case, we could stop and find food and shelter. Fortunately, it turned out to be quite decent weather.
Over the next week, we went through several extraordinary and spectacular places along the Normandy coast. Sights so beautiful that they are not easy to describe in words. We even took a longer route once just to pass through the unforgettably beautiful rocky beach with cliffs of Etretat. Places I can't wait to visit again.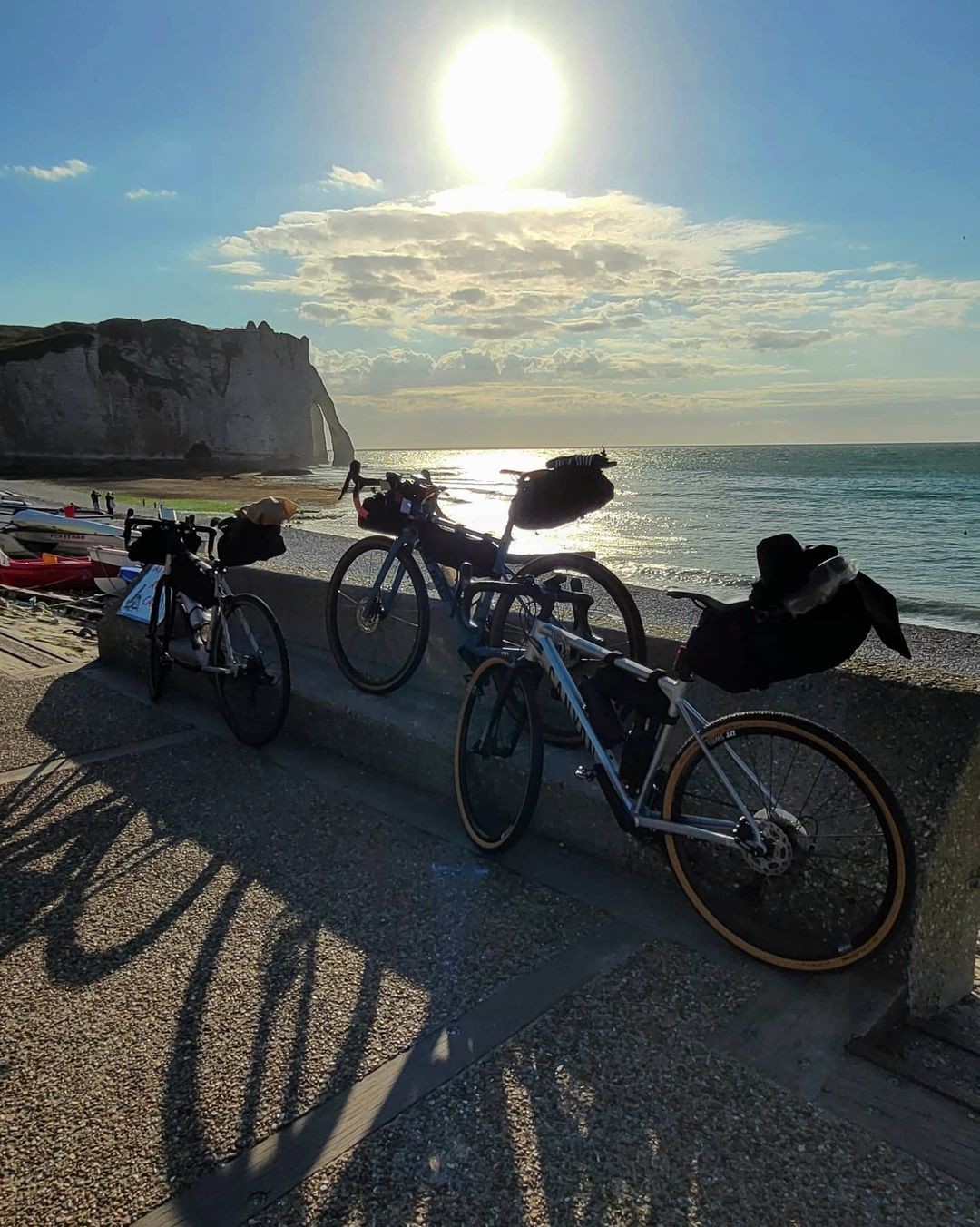 Journaling and reflections
I'm very pleased that I kept up my habit of recording experiences and reflections from the days of cycling in my journa; the fun parts and the challenges alike. With my journal, I can re-live the trip whenever I want compared to clicking pictures or making movies (both of which I also did of course). I can look back into my mind and thoughts during those days and nights and I find this immensely treasured.
The journey is as good as the destination, the obstacle is the way.
With the sight of the Eiffel as the final destination, I was able to push myself through the week. However, the journey turned out to be no less special than the moment of reaching the destination. Whether it became painful or when there were difficult climbs ahead, on risky highways or between endless rain, there was not a single moment that I regretted taking on this challenge. From the very start, I had the mindset of pushing my limits while knowing that it won't be easy. I am often chasing experiences out of my comfort zone and beyond my 'limits' to reset my comfort and limits to a new high. These could be physical, mental, or any other kind. After this trip, I do that even more so. I could relate to something I read from Ryan Holiday's book, The Obstacle is the Way, "The obstacle in the path becomes the path. Never forget, within every obstacle is an opportunity to improve our condition." I like to treat obstacles, problems, and challenges as opportunities and this mindset has always been helpful in difficult situations.
Mental strength
There were moments in the trip when I would feel pain or terror of still going a long way. But after some practice, I could fade away this pain or weakness purely by being mentally tough and choosing not to feel the pain. During long rides, there was a lot of time to train my mind to do this. Being aware of thoughts and actively letting go/discarding those which are not helping, replacing them with more positive ones. I could sometimes feel myself getting faster towards the end of the ride when we were close to reaching a destination. This was uncanny because I imagined I would be completely spent towards the end of the ride. but the excitement of reaching somewhere made me go stronger as we got closer. This is a simple example, probably relatable for some, of how the mental state can affect your physical performance.
Mini goals and celebrations
I learnt the importance of setting small goals and milestones and celebrating them as you achieve them. Instead of thinking about a 120 km route, I broke it down mentally into chunks of 30-40 km after which we would take a small break, eat some food or enjoy a nice coffee and gear up for the next section. Or when we approached a climb, I would think only of that particular climb as the 'current goal' and nothing beyond it. This way I ended up sometimes even sprinting towards the peak!
Focus on what you CAN control; consistency wins
Another learning: The day on which we faced the most difficult weather conditions turned out to be one of our fastest days. I realized that when we were not worrying about what we couldn't control (the weather) and focused completely on what we were doing and could control (the cycling), we ended up cycling more consistently for several hours. We stopped less because stopping was more unpleasant in the heavy rain than getting closer to the destination. Cycling in this way focused only on the act felt extremely peaceful among the chaos around us. And before we knew it, surprise surprise, we reached the destination considerably before we anticipated.
Focus on what you can control. Let go of the rest.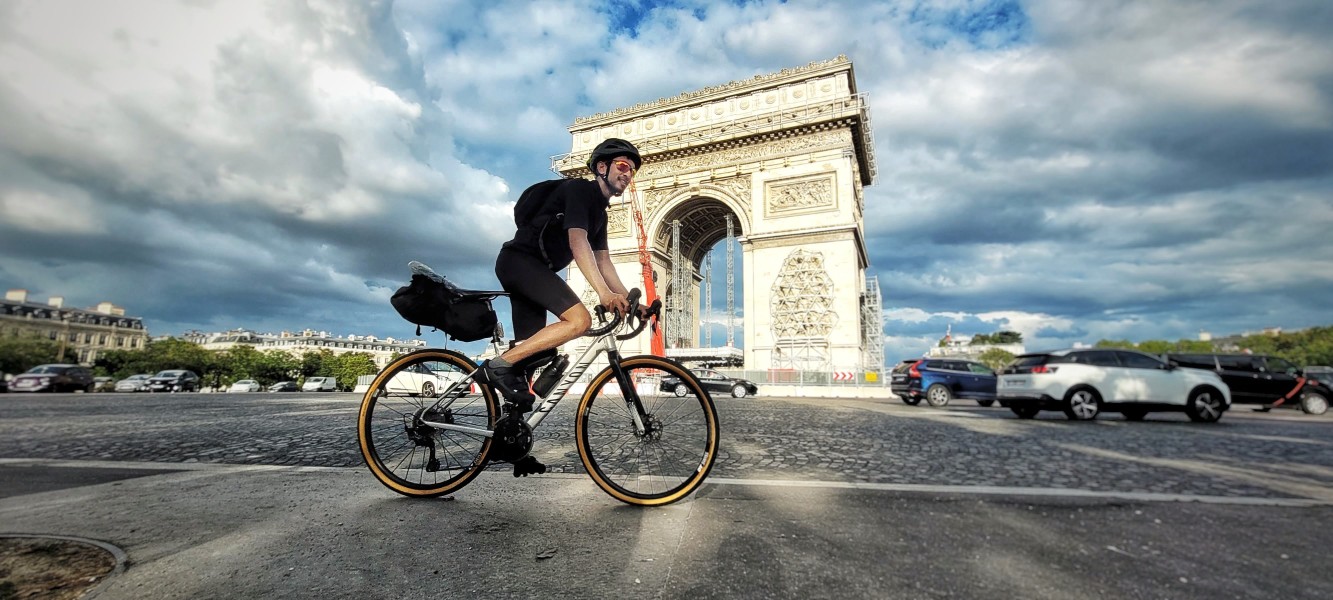 Ups & downs? Keep moving.
I felt quite some ups and downs on several days, literally, physically, and mentally. Literally, we were going slow and hard on climbs and then our reward was the smooth and fast downhill part. Physically, there were moments where I maxed out on my effort, but after taking a break and eating something, I felt much stronger. A ride could have parts which are difficult and feel endless, and the same ride will have parts which feel like a breeze. I found a good way to overcome anything in the ride is to stop overthinking about it, maybe put on some music, and keep pedaling. Any thought will pass. Any situation will change. Yin and yang; ups and downs will be there. But if you keep pedaling, you'll eventually get there.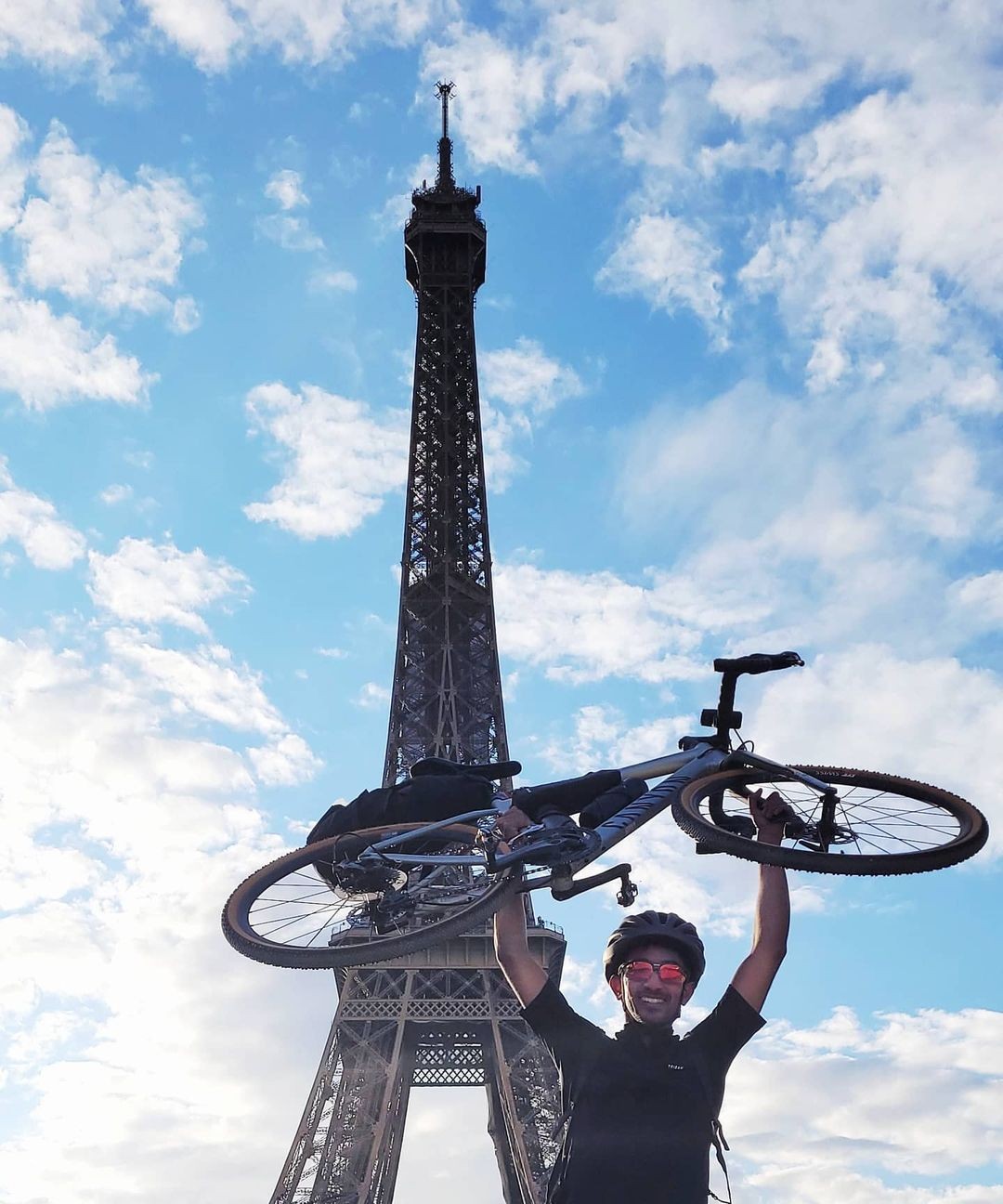 Ultra thanks for this journey together, Anand and Siddhesh.